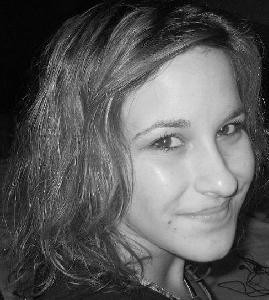 Allgemeine Informationen:
Name
Marina
Alter
Geschlecht
weiblich
Beziehungsstatus
offen für Beziehung
Land
Ort
LA & Sautens
Rest in Peace
Melanie Hechenberger


It's the possibility of having a dream come true that makes life interesting.

Everyone seems to have a clear idea of how other people should lead their lives, but none about his or her own.

When you want something with all your heart, that's when you are closest to the Soul of the World. It's always a positive force.

Zuletzt online: 07.01.2009 um 01:04
Dabei seit 14 Jahren und 14 Tagen
---